CAF Confederation Cup: Bendel Insurance up to a bright start
Posted : 20 August 2023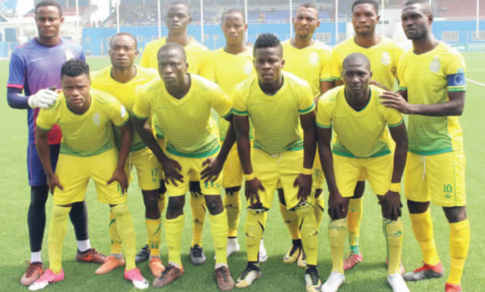 Nigeria's representatives to the 2023/2024 CAF Confederation Cup, Bendel Insurance on Saturday started their campaign at the competition with a slim 1-0 win over ASO Chlef of Algeria.

Africa Sport Network (ASN) reports that the match was played at night at the Samuel Ogbemudia Stadium, Benin City.

The Benin Arsenal, Nigeria's Federation Cup winners started the game on a strong note and were rewarded with a late first half goal from their talismanic forward Imade Osarenkhoe on the 40th minute.

The Benin Arsenals were let down by their profligacy in front of goal and so, failed to increase their advantage despite their dominance of the game as the match ended 1-0 in favour of the home side.

Monday Adigie's side take a slim advantage into the second leg of the preliminary encounter against ASO Chlef that will be played in Algeria on 26 August at the Mohamed Boumezrag Stadium.

The Algerians will need to score at least two unreplied goals to secure qualification into the next round.