Breaking: Spanish federation sacks Jorge Vilda, World Cup-winning coach amid Luis Rubiales kiss scandal
Posted : 05 September 2023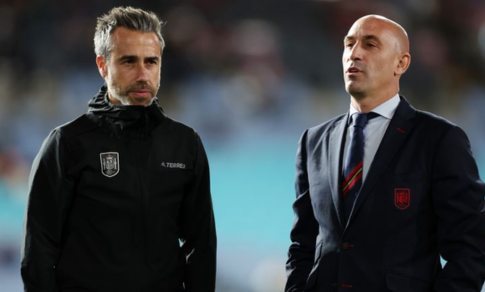 Jorge Vilda, the celebrated head coach who led Spain's Women's World Cup triumph, has been relieved of his duties amidst the ongoing turmoil surrounding Luis Rubiales, the president of Spain's football federation.

The joy of Spain's World Cup victory was marred by a controversy involving Rubiales, who was seen kissing forward Jenni Hermoso, a gesture she later declared was not consensual. This incident led to the resignation of most of Vilda's coaching staff and prompted 81 players to refuse to represent Spain.

Despite the uproar, Rubiales has stubbornly resisted calls for his resignation, although he has been provisionally suspended by FIFA, the global governing body of football.

The Spanish federation, known as the RFEF, did not specify the exact reason for Vilda's dismissal in their statement. They did acknowledge his role in promoting the values of respect and sportsmanship in football. However, it has been an open secret that the RFEF had been contemplating Vilda's removal, given his perceived closeness to Rubiales.

Vilda's public support for Rubiales during the RFEF's extraordinary general assembly in August further fueled speculation. At that meeting, Rubiales repeatedly declared his intention to remain in office and even offered Vilda a new contract, a move that Vilda had initially welcomed. However, Vilda later voiced criticism of Rubiales' behavior.

Vilda, who had been at the helm of the national team since 2015, had previously weathered a player 'revolt' in September 2022. During that tumultuous period, 15 players submitted identical emails expressing concerns about their emotional well-being and overall health. While they denied directly calling for Vilda's dismissal, tensions arose over issues such as training methods and game preparation.

Only three of the so-called 'Las 15' players eventually returned to the squad for the World Cup final, where Spain emerged victorious against England in Sydney.

Vilda's tenure as Spain's coach encompassed 108 matches, with 75 wins to his credit. He guided the team to the European Championship quarter-finals in both 2017 and 2022, leaving a lasting mark on the women's football scene.