Breaking: Luis Rubiales under investigation for alleged sexual abuse
Posted : 28 August 2023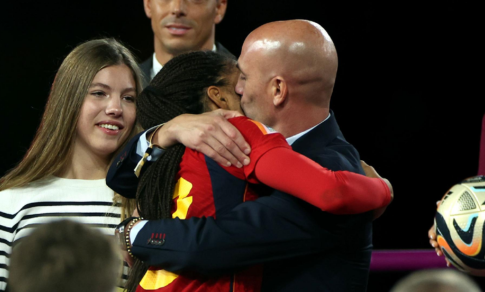 Spain's football federation president, Luis Rubiales, is under preliminary investigation by Spanish prosecutors for alleged sexual abuse. The investigation stems from Rubiales kissing forward Jenni Hermoso on the lips without consent during the presentation ceremony after Spain's Women's World Cup final victory. Rubiales, 46, has faced widespread criticism for his actions, and Hermoso, 33, asserted that the kiss was not consensual.
 
In response to the incident, world football's governing body, Fifa, suspended Rubiales, and he was also requested by the Spanish government to be suspended by Spain's Sports Tribunal (TAD). The TAD will discuss this request in a meeting scheduled for Monday. The Spanish football federation (RFEF) has called an "extraordinary and urgent" meeting with regional federations to assess the situation.
 
The Prosecutor's Office in Spain initiated the preliminary investigation due to the non-consensual nature of the act. The investigation will examine whether the incident could potentially constitute sexual assault. The Spanish national court's statement indicated that Hermoso would have the opportunity to file a lawsuit in relation to the matter.
 
In the aftermath of Rubiales' suspension, Fifa prohibited him, the RFEF, and affiliated officials from contacting Hermoso. Prior to his suspension, Rubiales had stated that he would not resign from his position.
 
Rubiales' mother, Angeles Bejar, has begun a hunger strike and taken refuge in a church in Motril, Spain, in response to what she perceives as an "inhuman hunt" against her son. Rubiales' cousin, Vanessa Ruiz, acting as the family spokesperson, expressed the family's distress over the situation and urged for privacy and for Hermoso to provide her perspective on the matter. The investigation and its consequences have ignited a significant public response and debate within Spain.