Bayern Munich salary rankings: Harry Kane tops the list, Daniel Peretz among low earners
Posted : 19 September 2023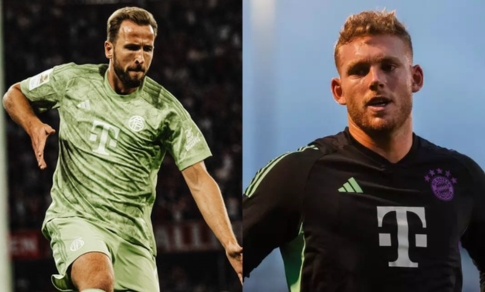 The salary rankings of the German champions, Bayern Munich, were recently published by the website Bavarian Football Works. Notably, Harry Kane occupies the top spot with an annual salary of €25 million, having joined the team from Tottenham Hotspur this summer for €100 million.
 
In the second position is goalkeeper Manuel Neuer, earning €21 million, followed closely by Thomas Müller with €20.5 million. Leroy Sané takes the fourth spot with €20 million, and Joshua Kimmich is fifth with an annual salary of €19.5 million.
 
Among the top earners are also Serge Gnabry with €18.87 million, Leon Goretzka with €18 million, and Kingsley Coman with €17 million. At the lower end of the salary list is Daniel Peretz, Bayern Munich's lowest-paid player, earning approximately €1.5 million per year. It's worth noting that this still ranks as one of the higher salaries received by an Israeli athlete.
 
Daniel Peretz's transfer from Maccabi Tel Aviv to Bayern Munich was considered a surprising move, and it was even recognized by The Guardian as one of the 12 most lucrative transfers in the last transfer window. Above Peretz in terms of salary are Bounet Sarr with €1.9 million and second goalkeeper Sven Ulreich with €2 million. Slightly higher on the list are Jamal Musiala with €5 million and Mathis Tal with €4 million.