Arsenal's Theo Walcott retires at 34, ending Southampton youth career
Posted : 25 August 2023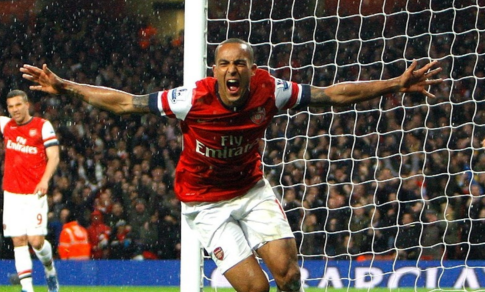 Theo Walcott, one of Arsenal's most promising players, has retired from football at the age of 34, marking the end of a career that held significant potential. Hailing from Southampton's youth department, Walcott's journey was marked by his early call-up to the England national team ahead of the 2006 World Cup, although he didn't play in the tournament.
 
Walcott's career trajectory was notable from a young age. He signed a sponsorship deal with Nike at just 14 years old, foreshadowing his entrance into the world of professional football. He made his debut for Arsenal in 2006 and became a key player under manager Arsene Wenger. Recognized for his speed, technique, and ball control, he scored crucial goals for his team.
 
Often compared to Arsenal legend Thierry Henry, Walcott faced challenges that hindered his full potential. Multiple injuries, including a dislocated shoulder and cruciate ligament tear, had a significant impact on his career progression. Despite possessing immense promise, Walcott's time at Arsenal was marked by struggles with injuries.
 
After spending 12 years at Arsenal with 270 appearances and 65 goals, Walcott transferred to Everton in 2018. He later returned to his youth team, Southampton, where his football journey began. Notably, Walcott, despite his Arsenal prominence, openly expressed his affinity for Liverpool. He recalled being a Liverpool fan due to his father's allegiance and recounted meeting his heroes Michael Owen and Robbie Fowler during a childhood encounter with Chelsea.
 
Walcott's career serves as a testament to the unpredictability and challenges that athletes can face, even with remarkable potential. His retirement marks the end of a journey that was expected to be even more illustrious, and his contributions to both Arsenal and Southampton have left a lasting legacy.