Al Nassr win 5-1 against Al Hazem, Ronaldo reached 850 career goals
Posted : 03 September 2023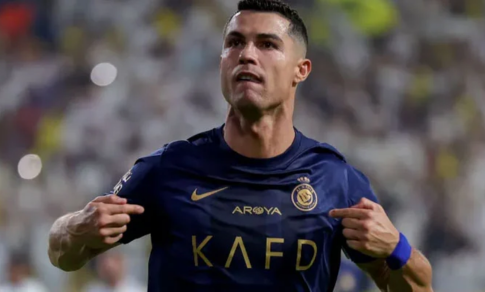 Cristiano Ronaldo and Sadio Mane's Al Nassr team began the Saudi league season with two defeats. However, they have since rebounded with two wins, and on Saturday night, they secured their third consecutive victory with a resounding 5-1 triumph over Al Hazem, elevating them to sixth place in the league standings.
 
During the first half, Ronaldo, the Portuguese captain, contributed significantly with an assist that led to Abdolrahman Garrib's goal. Later, he orchestrated the third goal for his teammate Ottavio.

In the 68th minute, Ronaldo scored Al Nassr's fourth goal, marking his 850th career goal. This remarkable achievement solidified his status as the only player in history to reach such a monumental goal tally.
 
Sadio Mane joined the scoring spree by adding the fifth goal, hinting at the beginning of a promising partnership as Al Nassr aims for success in Saudi Arabia's top-tier competitions.