Akwa Utd FC gaffer talks tough ahead of 2023/2024 league season
Posted : 06 September 2023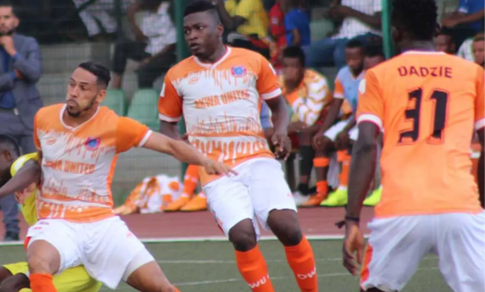 Fatai Osho, the coach of Akwa United, has expressed his satisfaction with the team's adaptation to their tactical approach as they concluded their pre-season with a convincing 4-1 victory over Nigeria National League side Vandrezzer FC in Eket.
 
Osho, the former Remo Stars coach, emphasized that the pre-season camp provided a valuable opportunity for the players to bond and acquire the knowledge needed to perform at their best when the season commences.
 
He lauded the significant progress made by the team during their ten-day closed camping period, highlighting their improved cohesion and understanding of tactical aspects. Osho commended the players for executing his instructions effectively during training sessions and friendly matches.
 
Now back in Uyo, Akwa United will continue to refine their preparations, aiming to be fully prepared for the upcoming season.
 
The match against Vandrezzer FC marked Akwa United's fourth encounter in the span of ten days, following previous victories against Krane FC (3-0), Frank Achibong FC (5-0), and Barracks FC (4-0).
 
The Promise Keepers have returned to their base in Uyo after concluding their productive pre-season camp in Eket. Their 2023–2024 Nigeria Professional Football League campaign will kick off with a match against Bayelsa United on Sunday, September 17, 2023, at Samson Siasia Stadium in Yenagoa.
 
Last season, the club secured fourth place in Group A, amassing 32 points, which was the same as third-placed champions Emyimba. However, due to a slightly superior goal difference, Emyimba advanced to the Championship play-off, leaving Akwa United with the determination to surpass their previous season's finish.
 
Osho, who previously coached Rivers United, faces the challenge of leading Akwa United to an even more successful campaign in the upcoming season.