Africa Women's Handball Championship: Coach Agboola calls on Nigerians for support as Nigeria plays Egypt in semis
Posted : 22 September 2023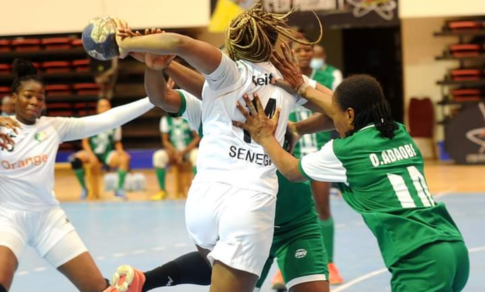 Chief Coach of Nigeria's U-18 Women Handball team, Coach Shittu Adewunmi Agboola has charged Nigerians to continue supporting the team as they play Egypt in the semi final of the Africa Women's Youth Handball Championship on Friday.

Nigeria made history on Wednesday as they qualified for the 2024 IHF Women's Youth Handball Championship after defeating Morocco 28-14 in the quarter final of the Africa Women's Youth Handball Championship In Monastir Tunisia.

Coach Agboola expressed excitement that the team was able to achieve the  feat with the support of Nigerians thus far, he then urged them to continue to support and pray for the team as they play defending champion Egypt on Friday.

"We want to thank every Nigerian for supporting and praying for us since the commencement of the championship and we are very excited to qualify Nigeria for her first ever World Women's Youth Handball Championship which is in China next year.

"The whole of the team is excited and we are really looking forward to the semi final against Egypt tomorrow. 

``This is why we want Nigerians to continue supporting us as we believe our excitement will translate to a good outing against Egypt," Coach Shittu said.

Coach Shittu who is also the Chief Coach of Ardova Handball Premier League side, Tojemarine Academy, said the team planned to go all out when they play against Egypt on Friday as they have been watching the clips of the matches of the defending champion and he believes his team has a chance to win the match.

"Though we respect the records of Egypt and also Angola as pioneer winners of female handball in this category in Africa, we do not heed to that in our plans as it will mean we are showing them too much respect.

``Of course, we respect the fact that they are one of the best teams in female handball in the continent but we believe that on the court we are equal.

``We have been watching them closely and we are seeing their weaknesses and also looking at how we can capitalize on it and take our opportunities as well in training," Coach Shittu Agboola concluded.

Nigeria will play Egypt, who defeated Algeria 30-18 in the quarter final, on Friday at 4pm.