AC Milan win 2-1 against Roma in Serie A, featuring goals from Giroud and Leao
Posted : 02 September 2023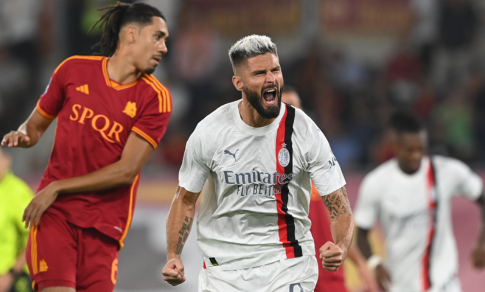 Dortmund's struggles continue as they managed to secure just 5 points after three rounds into the 2023/24 season. Heidenheim, a newcomer to the Bundesliga, made history by earning their first-ever Bundesliga point against the German runners-up at Signal Iduna Park.
 
Initially, the hosts seemed to be on the right track, with Emre Chan setting up Julian Brandt in the seventh minute and also converting a penalty in the 15th minute. However, what appeared to be a one-sided match took a dramatic turn as Heidenheim scored twice in the 61st and 82nd minutes through Eren Dinkeji and Tim Kleindienst, leaving the local fans in shock.
 
Following the draw with Bochum, Dortmund's crisis seems evident. They face an away game in the next round against Freiburg, who have accumulated two wins so far and are hosting Stuttgart in the current cycle.
 
In Serie A action, AC Milan clashed with Roma at the Olimpico in a fiery battle. Olivier Giroud opened the scoring with a quick goal from the penalty spot (9), and Rafael Leao added another for Milan at the start of the second half. Despite Romelu Lukaku making his debut for Roma in the 70th minute, it wasn't enough to secure a victory in front of the home crowd, with the final score ending 2-1 in favor of AC Milan.
 
In the Premier League's fourth round, West Ham secured their third consecutive victory, defeating newcomer Washam 2-1. Jarrod Bowen scored first for West Ham in the 37th minute, and Kurt Zouma added another late in the game (85). Mads Anderson scored a consolation goal for the hosts in extra time.