Abia Warriors embark on remodelling of Umuahia Township Stadium
Posted : 22 September 2023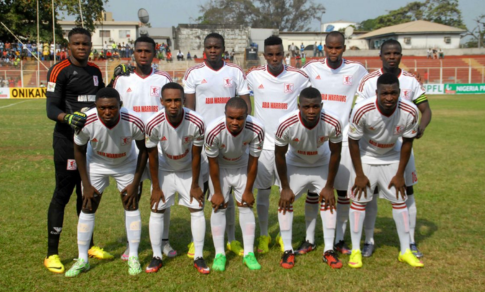 The management of Abia Warriors Football Club has started renovating the Umuahia Township Stadium's second entrance in order to provide players and officials with a comfortable environment ahead of the 2023/2024 Nigeria Premier Football League season. 

This is part of efforts to ensure the implementation of the recommendation of a team from the Nigeria Football Federation which recently inspected facilities at the Umuahia Township Stadium in readiness for the start of the new season.

Recall that a few weeks ago, the John Obuh-led management completed the re-grassing of the stadium's pitch giving it a lush green look.

The second entrance when completed will have a concrete floor, an exclusive entrance, and exit for players, match officials and Very-Important-Personalities (VIPs) thereby reducing the time for entry and exit by the said players and officials.

This will enable the players and match officials to enjoy some privacy devoid of undue public interference which could occur if they used same entrance and exit with football fans and spectators as had been the case.

Also receiving attention is the substitutes' bench and other parts of the stadium which hitherto had been in bad shape before the intervention by the new management.