7th NYG: Team Kaduna wallops Team Delta 5-0 in classic football match
Posted : 25 September 2023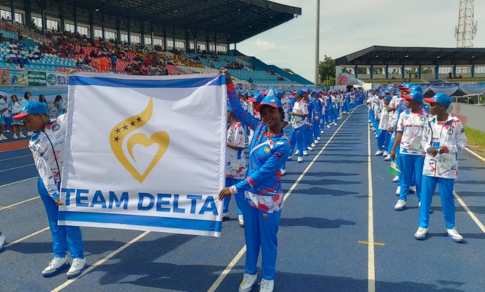 The Head Coach Team Delta state soccer team, Gordon Ogbe has frown at team Kaduna over the category of players used in their 5-0 lost to the Northern Warriors. 

"We have already sent our protest to the appropriate quarters. The players of team Kaduna are far older in age and bigger in size".

Team Kaduna could not undergo the normal screening of players because of their late arrival to the Asaba.

"Team Kaduna did not go through the rigorous screening exercise other state undergo.  Team Delta was screened with the use of National Identification Number, NIN and that leave us with only 12 players against Team Kaduna 18 players who did not pass through the screening".

"Other state are also protesting against team Kaduna soccer players".

While a player of Team Delta Yusuf said the Team Kaduna players are far older than them, thus they could not match the strength of the opponent.

While in the female category, Team Lagos State trashed Team Delta state 5-0 in a game Team Delta has just 12 players.