2023/24 NLO: Lagos-based Buruj FC appoint Tairu Hassan new Technical Adviser
Posted : 12 September 2023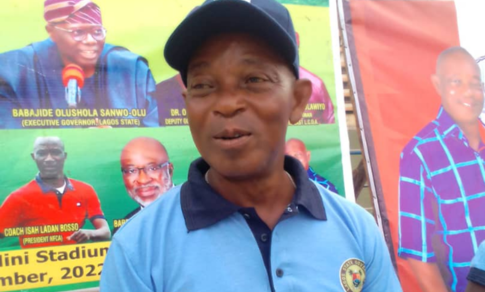 Lagos-based academy in Nigeria, Buruj Football Club, on Monday appointed Tairu Hassan as head coach ahead of the 2023–24 NLO campaign kick-off. The Ikorodu-based club, renowned for its commitment to excellence and talent development, will also be participating in the Lagos State pre-season 2023, which serves as a crucial platform for team preparation ahead of the highly anticipated NNL and NLO Leagues.
 
Under the able guidance of Coach Tairu Hassan, the Buruj FC team is leaving no stone unturned as they intensify their training regimen and tactical preparations in a bid to ensure peak performance and cohesion amongst the squad at the tournament and to make a strong impact in the upcoming NLO League.
 
The Lagos State Pre-season 2023 offers a valuable opportunity for Buruj FC to test their mettle against other competitive teams in Lagos State. Coach Tairu Hassan recognises the significance of this tournament in providing a platform for players to showcase their skills, build confidence, and establish a winning mentality.
 
Coach Tairu Hassan expressed his eagerness for the competition, stating, "The Lagos State Pre-season 2023 is an excellent opportunity for us to fine-tune our strategies and assess our players' readiness for the upcoming NLO League."
 
It was noted that three NNL and 13 NLO teams were drawn to compete at the tournament, with the clubs pulled into four groups of four teams each for the preliminary round, while Buruj FC are pitched in group D alongside Ikorodu City, Spartans FC, and Magic Stars.
 
Buruj FC acknowledges the ongoing support from the Lagos State Football Association and appreciates their efforts in organising the Lagos State Preseason 2023. As the pre-season progresses, Buruj FC remains dedicated to inspiring football enthusiasts and fostering a culture of excellence in Lagos State. The team is committed to building a legacy of professionalism, discipline, and remarkable sporting achievements.