2023/2024: Katsina Utd FC's Coach, Tony Bolus wants improved team ahead of league opener
Posted : 22 August 2023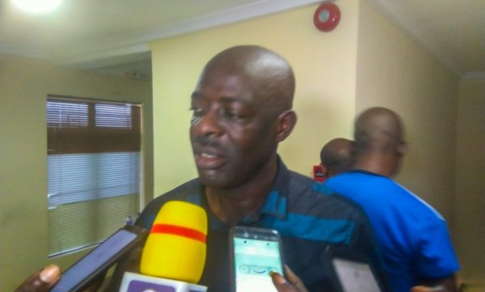 Katsina United Head Coach, Tony Bolus, on Tuesday said he expected an improved team ahead of the 2023/24 Nigeria Premier Football League (NPFL) season.

Bolus made the remarks while accessing his team's readiness ahead of the commencement of the league on Sept. 9.

Bolus, who was appointed as the new head coach to replace Usman Abdallah, who resigned from the position has been working on the players' fitness and hope to improve the Changi Boys squad ahead of the new football season. 

Bolus in a chat expressed that it is a work in progress, but that there were still areas needed in order to improve in the team. 

"Yes, it is a work in progress. 

``It is a good way to start, though we are still being flexible to see if there are areas that need back up or converting in the team."

The former Vandrezzer FC and Yobe Desert Stars and recently MFM FC gaffer, further stated that the team had spent two weeks working together and for the players to adapt to the style of play. 

``The Pre season has been good. We just spent less than two weeks working together and the players are speedily adapting to the philosophy," Bolus said.

The Changi Boys have been involved in the 2023 Gusau /Ahan Pre-season tournament, where they played three games with one win, one defeat against Plateau United and playing out a 2-2, against Bauchi Selected.

Coach Tony Bolus will be expecting to bring in more new players ahead of the commencement of the 2023/24 NPFL season, which is slated for Sept. 9.