2023 ASWVC: Coach Ajayi optimistic as Nigeria set to face Morocco in 5-8 Classification match
Posted : 24 August 2023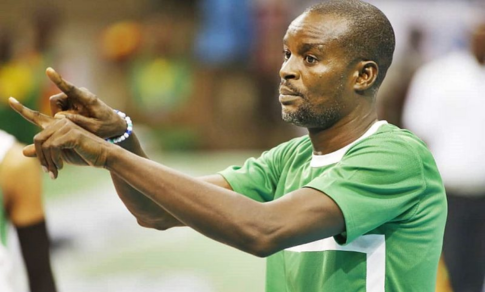 The Head Coach of the Nigeria women's volleyball team, Samuel Ajayi, has shared his optimism about the growth of Nigerian volleyball.

He praised his players for exhibiting a spirit of sportsmanship throughout the group stage and giving top-rated teams a good fight at the ongoing 2023 African Senior Women's Nations Volleyball Championships in Yaounde, Cameroon, where Nigeria will face off against their North African opponents in a 5-8 classification match after losing to Kenya in the quarterfinal.

In spite of the setback, Ajayi is optimistic that Nigeria is in the process of rebuilding her national team and will get the desired results.

"I give kudos to my team for improving throughout the championship.

``I trust them because this is a new team, most of the players are making their debut in the championship.

``I believe with continuity, they will build more confidence and rule Africa," said Ajayi.

"The U19 and U21 players have potential; some of them were a bit nervous facing top-rated players, and that was why I was giving them the needed morale on the touchline to believe in themselves", he added.

Nigeria were out of contention for the title after losing 3-0 (25-14, 25-17, 25-11) to Kenya in the quarterfinal.

In the first set, Nigeria struggled against nine-time champion Kenya, as the spikes could not penetrate into the court of Kenya. Both teams made crucial blocks, but Kenya triumphed by 25 to 14 points.

Nigeria improved in the second set but could not break the determined Kenyans; Ijeoma Ukpabi once again proved to be a leader on the court with her exceptional performance. Kenya capitalised on the errors and lack of coordination of the West African ladies to win by 25 to 17 points.

The third set was one-sided, with Kenya taking total dominance of the set, which later ended at 25 to 11 points.