Ukrainian footballer Zinchenko founds Passion UA with Blahin
Posted : 04 September 2023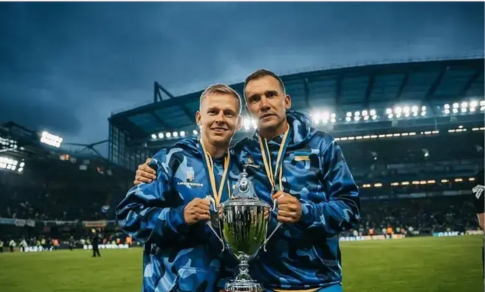 Ukrainian footballer Oleksandr Zinchenko, currently representing the Premier League club Arsenal, has ventured into the esports realm with the creation of a new organization named Passion UA. His partner in this endeavor is former NAVI coach Mykhailo Blahin.
 
Passion UA will make its debut in the esports scene with a CS:GO (Counter-Strike: Global Offensive) team, which will soon participate in regional and international competitions. This team comprises five Ukrainian players aged between 16 and 18.
 
Zinchenko, a current Ukrainian international and Premier League player since 2016 when he joined Manchester City, announced the organization's launch through a letter to fans posted on Passion UA's website. In the letter, he expressed that this project has long been a dream of his and he aims to redefine how fans engage with competitive gaming.
 
The Passion UA team, formerly known as Zen, has been together for a short time and recently participated in the IEM Sydney Europe open qualifiers. During these qualifiers, they secured two wins and two losses, defeating notable teams like Movistar Raiders and Sprout. However, they finished in third place and did not qualify for the event's closed qualifier in Australia.
 
Zinchenko is joined in this venture by Mykhailo 'Kane' Blahin, a former esports professional and coach who has worked with organizations such as Natus Vincere (NAVI) and Gambit. Blahin's coaching achievements include winning the 2017 PGL Major Krakow with Gambit and finishing as the runner-up at the FACEIT London Major in 2018 with Natus Vincere.
 
Zinchenko outlined the organization's goals in his letter, emphasizing the creation of a community based on respect, sportsmanship, and the pursuit of excellence. He is dedicated to building a world-class esports organization that can stand alongside industry giants.
 
Passion UA has not disclosed specific details about upcoming competitions it plans to participate in, nor has it provided information regarding potential rosters and games beyond CS:GO.
 
Zinchenko joins a growing list of footballers who have ventured into esports by establishing esports organizations. Notable examples include Sergio Agüero (KRU Esports), Gerard Piqué (KOI), and Casemiro (Case Esports), among others.