The Saudi Esports Federation partner with KFC
Posted : 05 September 2023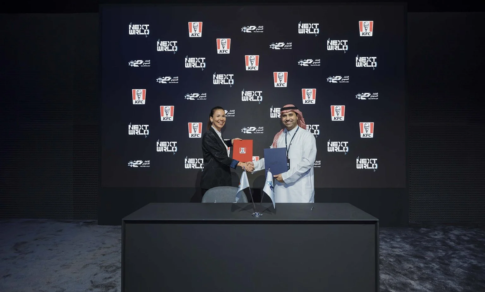 The Saudi Esports Federation has unveiled an exciting three-year collaboration with the American fast food giant, KFC. This partnership has a primary focus on bolstering the local esports talent pool within the region, offering aspiring gamers more avenues to advance to international esports competitions. What's particularly noteworthy is the joint commitment to supporting women's participation in esports through the creation of the "First Female Saudi E-League."

This landmark partnership was officially revealed during the Next World Forum, an esports business conference held immediately following the Gamers8 event in Riyadh. Impressively, the scope of this deal extends deep into the grassroots esports scene in Saudi Arabia. Over the next three years, both parties plan to organize a series of events and "challenge-based initiatives" aimed at providing a direct pathway for players to access SEF's esports development programs and ultimately compete in the thriving esports scene.

One of the most exciting aspects of this partnership is the introduction of the "First Female Saudi E-League," a women-only esports league poised to kick off in the country. The league's top-performing team will have the opportunity to join an accelerator program developed by SEF and KFC, with the ultimate prize being a spot in the Gamers8 competitions slated for 2024. While specific details about the games and the league's launch date remain undisclosed, anticipation is undoubtedly building.

Beyond the competitive aspect, KFC and SEF are also set to create streamed content through SEF's program, "Voices of Saudi Esports." This content collaboration will be complemented by activations, discounts, and promotions orchestrated by the renowned restaurant chain.

It's worth noting that the Saudi Esports Federation plays a pivotal role in regulating and nurturing the country's esports and gaming ecosystem. This development occurs amidst Saudi Arabia's growing influence in the gaming and esports industry, which has sparked discussions about 'esportswashing,' concerns about LGBTQ+ rights, and scrutiny of the nation's human rights record.

Ahmed Albishri, Deputy CEO at the Saudi Esports Federation, expressed his thoughts on the partnership, stating, "By nurturing emerging talents, promoting gender equality in gaming, and providing engaging content, this collaboration marks a significant stride towards building a robust gaming ecosystem in the Kingdom. The Saudi Esports Federation and PLAY KFC are set to reshape the esports landscape in Saudi Arabia through this dynamic partnership."