Peak viewership for LCK Summer 2023 surpasses previous highs
Posted : 22 August 2023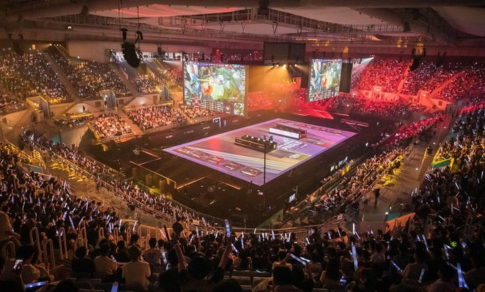 South Korea's premier League of Legends esports league, the LCK, has achieved an all-time high peak viewership during the finals of the 2023 LCK Summer Split.
 
The culmination between renowned esports organizations T1 and Gen.G garnered a peak viewership of 1.53 million, as reported by data platform Esports Charts. This new record surpasses the LCK's previous peak viewership recorded earlier in the year during the 2023 LCK Spring Split (1.46 million).
 
On the whole, the 2023 LCK Summer Split stands as the twelfth most popular League of Legends esports event in terms of peak viewership. Remarkably, it takes the lead as the most-viewed regional league event, with only international competitions surpassing its figures.
 
Analyzing average viewership, South Korean esports powerhouse T1 emerged as the most popular team, attracting an average of over 450,000 viewers throughout the competition. Gen.G, the eventual champions, secured the second spot with slightly over 300,000 average viewers.
 
Though the 2023 Summer Split set a new peak viewership record for LCK, it did observe a lower average viewership compared to the LCK Spring 2023 (234,200) and the previous year's LCK Summer edition (224,200). This year's Summer Split garnered an average of approximately 214,600 viewers over nearly 290 hours of air time.
 
As anticipated, the majority of LCK viewership originated from Korean-speaking channels (607,900 peak viewers). English-speaking (370,400 peak) and Vietnamese-speaking (326,000 peak) channels also demonstrated robust performance. Notably, Esports Charts does not track Chinese viewership, which constitutes a significant market for League of Legends.
 
While many of the Western League of Legends competitions have experienced declines in viewership this year, recent statistics from Esports Charts emphasize the ongoing growth of the South Korean MOBA league. On the other side, North America's premier competition, the LCS, concluded its Summer Split with a peak viewership of just over 223,900, marking one of the lower overall figures for the competition.
 
Sponsors for the LCK Summer Split included notable names such as Woori Bank, HP OMEN, Logitech, Secretlab, Tiffany & Co, and LG Ultragear. The increasing popularity of League of Legends' Korean league adds momentum to the forthcoming World Championships, scheduled to take place in South Korea later this year.