PATHFINDERS and Logitech G Partner to Launch Step Up initiative for women in esports
Posted : 02 October 2023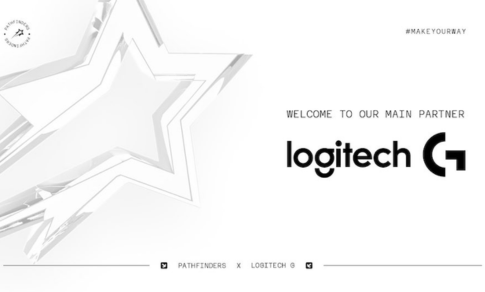 The Women's League of Legends tournament series, PATHFINDERS, has entered into a partnership with gaming hardware and peripherals manufacturer Logitech G. Together, they will launch the Step Up initiative aimed at supporting emerging teams in the esports scene.

PATHFINDERS, initiated by UK-based esports and gaming agency PROJEKT GAP in April, focuses on providing a secure, supportive, and professional platform for women aspiring to compete in League of Legends. Two tournaments have been held in 2023, both won by G2 Esports' women's team, G2 Hel.

The collaboration kicks off with the upcoming PATHFINDERS 3 Main Event, a two-day tournament featuring eight teams. Six of these teams are invited to compete, while the remaining two secure entry through open qualifiers. The invited teams include G2 Hel, BIG Chroma, Solary, Vitality French Bees, and Team GO Aurora, all committed to competing throughout 2023.

Logitech G's partnership will extend throughout 2023, notably covering the PATHFINDERS 4 Main Event later in the year. The Step Up initiative, an integral part of this collaboration, aims to provide product support to developing teams and players in the esports space, with more details to be announced soon.

Lukasz Zolynia, Esports and Partnership Marketing Manager of Logitech G, expressed their commitment to supporting women in esports through this partnership, reinforcing Logitech G's dedication to positively impacting gaming communities.

This announcement follows Logitech G's recent collaboration with Swiss esports organization Team BDS to provide peripherals for the team.