NBA 2K League forms marketing partnership with NBPA, enlisting NBA players to boost esports visibility
Posted : 09 September 2023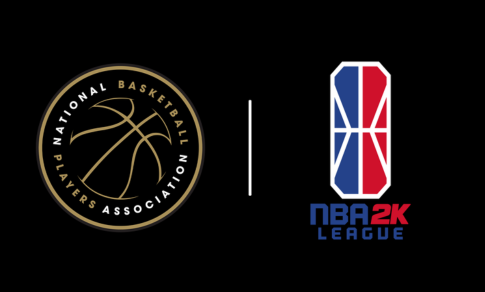 The NBA 2K League, a professional basketball esports league, has revealed a marketing partnership with the National Basketball Players Association (NBPA). This collaboration allows NBA players to engage in various marketing activities to promote the NBA 2K League.

The primary goal of this partnership, as stated in a press release, is to enhance the visibility of the NBA 2K League within the NBA fanbase. NBA players will actively participate in promotions related to the esports league, including team promotions alongside players.

The NBA 2K League was established in 2018 as a professional esports league based on the NBA 2K basketball simulation franchise. Co-founded by the National Basketball Players Association (NBPA) and Take-Two Interactive Software, Inc., the league comprises 25 franchises. Previously, the NBA 2K League has formed partnerships with prominent companies such as Google, AT&T, and Sony Interactive Entertainment.

The National Basketball Players Association (NBPA) has represented current professional basketball players in the NBA since its inception in 1954. Its mission centers around supporting the rights of NBA players, advocating for their interests, and enabling them to make a positive impact on sports and society globally.

The collaboration between the NBA 2K League and the NBPA was facilitated by THINK450, the NBPA's for-profit subsidiary responsible for managing the licensing rights of NBA's 450 players. Additionally, THINK450 seeks to establish innovative partnerships that align the interests of brands, players, and fans.

Josh Goodstadt, Chief Commercial Officer of THINK450, expressed enthusiasm about the partnership, stating, "We are thrilled to team up with the NBA 2K League to bring new opportunities for our players to engage and interact with a game that so many of them love. This first-of-its-kind partnership between a players' association and an esports league reflects our players' passion for gaming and we are excited to begin to bring it all to life this coming season."

In the realm of basketball esports, this partnership is not the only significant business collaboration. In June, the NBA 2K League entered into a multiyear partnership with the International Basketball Association (FIBA). Additionally, the developer of NBA 2K announced a multiyear deal with One Up as the official on-demand esports platform for the franchise in July.