NBA 2K League appoints Andrew Perlmutter as CEO to drive growth and expansion
Posted : 02 October 2023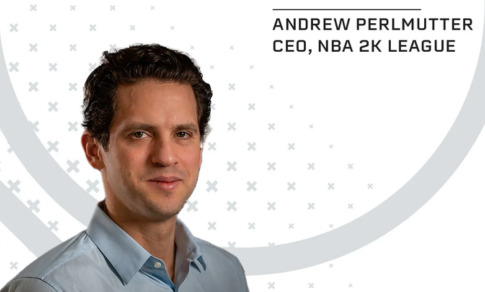 NBA 2K League, the esports competition centered around the popular NBA 2K video game franchise, has appointed Andrew Perlmutter as its inaugural CEO. Perlmutter will assume responsibility for the league's business and competitive aspects, reporting to a newly-established Board of Directors comprising representatives from the NBA, Take-Two Interactive, and 2K Games.

This announcement follows the departure of former NBA 2K League President Brendan Donohue, who will remain with the organization until October 31st, facilitating the transition to new leadership under Perlmutter, who assumes the CEO role on October 2nd.

Perlmutter's role includes oversight of global expansion, partnerships, media and content distribution, community engagement, and grassroots development within the league. Unlike his predecessor, Brendan Donohue, Andrew Perlmutter brings expertise in business strategy and revenue growth from various industries.

Perlmutter's previous positions include Chief Strategy Officer at data center and technology company ITRenew, as well as roles as General Manager and Vice President of Operations at Newsweek and The Daily Beast.

Chief Operating Officer of 2K Games, Phil Dixon, expressed confidence in Perlmutter's ability to contribute to the NBA 2K League's growth and expansion, highlighting his experience in revenue growth and business acumen as valuable assets.

This appointment aims to drive the continued success of the NBA 2K League, which has thrived through the engagement of its community, including viewers, players, and teams passionate about NBA 2K. Perlmutter's strategic leadership is expected to contribute to the league's ongoing development.

The NBA 2K League Board of Directors, which Perlmutter will report to, includes key figures such as NBA Commissioner Adam Silver, NBA President of Global Partnerships Salvatore LaRocca, Chairman & CEO of Take-Two Interactive Strauss Zelnick, and Chief Operating Officer of 2K Games Phil Dixon.