MOONTON partners with Saudi Arabian gaming venue VOV Gaming
Posted : 05 September 2023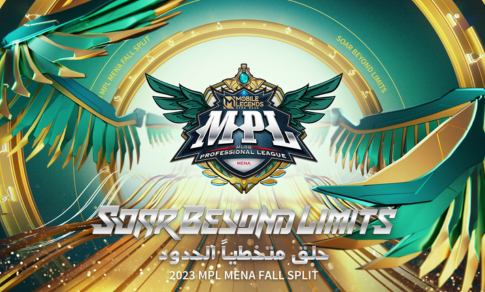 MOONTON, the game developer, has unveiled VOV Gaming, a Saudi Arabian company, as the presenting partner for the fall split of the Mobile Legends: Bang Bang Professional League MENA (MPL MENA).
 
Under this partnership, VOV Gaming, which is a gaming venue company owned by the Savvy Games Group, will not only host the entire tournament in its venues but also provide marketing support for the league throughout its 2023 Fall Split.
 
MPL MENA serves as the official regional league for MOONTON's popular mobile MOBA game, Mobile Legends: Bang Bang. The upcoming Fall Split of this league will feature eight regional teams competing for a substantial $100,000 prize pool. Additionally, the winners will earn the opportunity to participate in the M5 World Championship scheduled for late 2023, with locations in Kuala Lumpur and the Philippines.
 
Despite being an official regional league for Mobile Legends: Bang Bang, MPL MENA has faced challenges in terms of viewership, particularly during its initial splits. It struggled to surpass 10,000 peak viewers in Fall 2022, according to data from Esports Charts.
 
The collaboration with VOV Gaming aims to address these challenges by fostering growth for the league and attracting a larger audience to its events. VOV Gaming is an established esports and gaming company with a focus on creating gaming and esports venues, with multiple locations in the Middle East. The company has additional partnerships with the Global Esports Federation and Premier League club Newcastle United.
 
Jerry Gamez, CEO at VOV Gaming, expressed his thoughts on the partnership: "MPL MENA is renowned for giving aspiring esports athletes a platform to showcase their talents on the international stage. This dovetails perfectly with VOV, which is home to the next generation of gaming and esports venues and services.
 
"Through its offerings and partnerships with leading brands, VOV enables gamers of all genders, disciplines, and abilities to explore their passion, learn new skills, and unlock their potential. This season, players and fans can look forward to a supercharged competitive arena – one that empowers our athletes to soar beyond their limits."