LSDPC announce partnership with 2023 Lagos State Street Soccer Championship organizers
Posted : 05 September 2023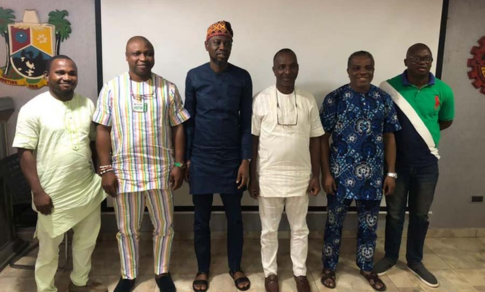 The Managing Director of the Lagos State Development and Property Corporation (LSPDC), Ayodeji Joseph, has expressed his support for the upcoming 2023 Lagos State Street Soccer Championship scheduled to begin on Sunday, October 1.
 
Ayodeji made this commitment during a courtesy visit by the committee, led by Bolaji Yusuf, to his office. This visit was part of the efforts to garner support from stakeholders for the 2023 championship, which kicks off in October.
 
In Ayodeji's words, "Grassroots development is the key to discovering talent in any sport. We need to revisit the methods we employed in Lagos and many other parts of Nigeria, where we uncovered exceptional footballers and athletes who went on to represent Nigeria and achieve global recognition."
 
He also praised the success of the Lagos Street Soccer Championship in providing a platform for many footballers to develop their skills.
 
Yusuf, the Chairman of the Lagos State Street Soccer Championship, expressed gratitude to Ayodeji for his warm reception, hospitality, and support for the 2023 championship. He assured that their message would be conveyed to the Lagos Football Association.
 
"We are delighted with the warm reception we've received. This visit marks the beginning of our efforts to mobilize support for the championship. We are exploring opportunities for public and private partnerships to realize this ambitious program, which aims to provide young people with a platform to pursue their dreams and engage in positive activities," Yusuf stated.
 
It's worth noting that the Lagos Street Soccer committee recently awarded the hosting rights for the 2023 championship to Surulere Local Government Area.