FaZe Clan, Porsche announce exciting on-site activation at Rennsport Reunion event
Posted : 26 September 2023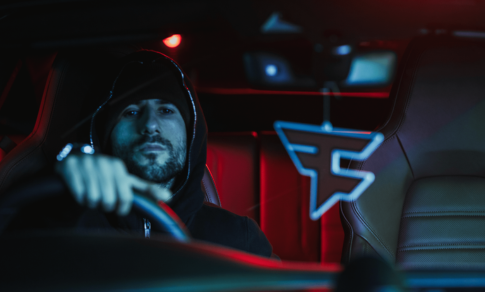 North American esports organization FaZe Clan has revealed plans to host an on-site activation at the upcoming Porsche Rennsport Reunion event. In collaboration with Porsche, this initiative will feature the FaZe Arcade, showcasing a variety of racing simulators and a Porsche 911 car adorned with a FaZe-inspired livery.
 
The Porsche Rennsport Reunion, an event celebrating the Porsche brand, is scheduled to take place from September 28th to October 1st at the Weathertech Raceway Laguna Seca racetrack. Alongside the FaZe Arcade, several FaZe Clan ambassadors are set to attend the event.
 
This collaboration between FaZe Clan and Porsche initially began in January 2023. Prior to the Rennsport Reunion, FaZe Clan content creators were invited to visit the Porsche Headquarters in Stuttgart, Germany, where they had the opportunity to explore the marque's car museum.
 
While 2023 has brought its share of changes for FaZe Clan, including the departure of CEO Lee Trink and ongoing discussions about potential delisting from NASDAQ, the organization has also ventured into significant partnerships.

Earlier in the year, FaZe Clan partnered with Nike to launch an exclusive branded shoe in January 2023 and was named one of three PUBG Esports partner teams.
 
Robert Ader, CMO of Porsche AG, expressed, "Porsche has been deeply involved in gaming and esports for several years, with a clear focus on racing – staying true and authentic to the heritage and DNA of the brand. Throughout our discussions, we've seen that FaZe and Porsche share similar core values of performance and innovation. Through this first-of-its-kind partnership, we aim to inspire the gamer community to realize their own dreams."