EXCEL Esports, EE, and Insomnia Gaming Festival collaborate to host an all-women's VALORANT tournament at NEC Arena
Posted : 16 August 2023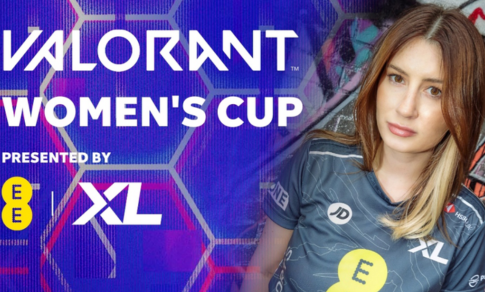 EXCEL Esports, in collaboration with mobile network operator EE and the Insomnia Gaming Festival, has revealed an upcoming all-women's VALORANT tournament.
 
Set to take place at the NEC Arena in Birmingham, England during the next edition of the Insomnia Gaming Festival (Insomnia71), the VALORANT Women's Cup is set to offer a competitive platform with a £10,000 prize pool. The tournament will span three days and encompass a group stage as well as a double-elimination bracket. Sixteen teams will vie for victory, with the championship-winning team securing a £5,000 reward.
 
EXCEL Esports boasts its own female VALORANT team, known as EXCEL GC, which has previously participated in VCT Game Changers tournaments. The tournament will showcase talented players from their roster, including Cornelia 'Neli' Johansson, India 'cataLina' Dubourg, Safaa 'Purii' Baydi, and Camille 'Luzia' Millet. Furthermore, the event will be co-hosted by EXCEL streamer Daniela 'Jupi' Grald, a former member of their Game Changers team.
 
The collaboration between EXCEL Esports and EE has been long-standing, initially forming in 2020 and extending into a three-year partnership renewal last year. EXCEL's commercial associates also encompass notable names like HSBC, JD, and PCSpecialist.
 
The Insomnia Gaming Festival, held biannually, is renowned for hosting a variety of LAN tournaments featuring diverse titles, including Counter-Strike, Rocket League, and League of Legends. Additionally, the Apex Legends Global Series (ALGS) 2023 Championship is also slated to take place in Birmingham from September 6th to 10th.
 
This recent announcement arrives on the heels of another UK organization, Guild Esports, unveiling its own women's competition—a grassroots Rocket League tournament comprising eight teams and crafted in partnership with Sky UK.