ESL One Kuala Lumpur 2023: Dota 2 tournament with $1 million prize pool set for December in Malaysia
Posted : 19 September 2023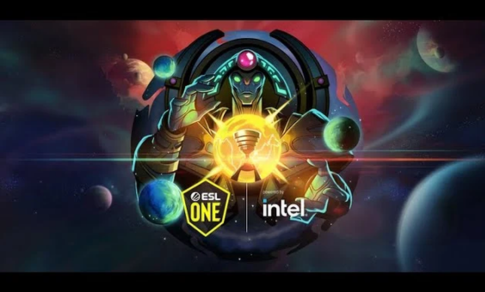 ESL, the esports tournament organizer, is heading to Malaysia in December for Dota 2's ESL One Kuala Lumpur 2023. The tournament boasts a substantial $1 million prize pool and will hold its playoffs at the Malaysia International Trade and Exhibition Centre (MITEC).
 
ESL One Kuala Lumpur 2023 is scheduled to run from December 11th to 17th and will feature 12 of the world's top Dota 2 teams. The tournament kicks off with a three-day Group Stage, where two groups of six teams will compete in a single round-robin format.
 
The top six teams from the Group Stage will advance to the live Playoffs taking place from December 15th to 17th, featuring a double elimination format. As of now, the participating teams have not been disclosed.
 
While ESL DOTA 2 has previously been held in Malaysia, this marks the first time that ESL One takes place in Kuala Lumpur. The last Malaysian ESL One, ESL One Malaysia 2022, reached a peak viewership of 363,000 and accumulated nearly 9.68 million watch hours, according to Esports Charts.
 
Interestingly, ESL One Kuala Lumpur 2023 may overlap with another major competition, the Mobile Legends: Bang Bang M5 World Championship, which is set to run across two locations, Kuala Lumpur (Wildcard stage) and the Philippines (Main stage), throughout November and December.
 
Shane Clarke, Director of Game Ecosystems – Dota 2 at ESL FACEIT Group, commented on ESL's decision to bring ESL One to Kuala Lumpur: "We know Dota fans across South-East Asia have been eagerly waiting for the return of ESL One for over a year now. This December, we're bringing back ESL One, bigger & more accessible than ever before, as we move the tournament from Genting to Kuala Lumpur for the first time. We're ready to put on a world-class tournament at MITEC and look forward to returning to the region soon with more incredible live Dota 2 action and experiences."
 
This announcement follows Valve's recent decision to discontinue the Dota Pro Circuit, Dota 2's top-tier tournament structure, after The International 2023, scheduled for October.