British esports performance campus in Sunderland to receive major connectivity upgrades
Posted : 14 September 2023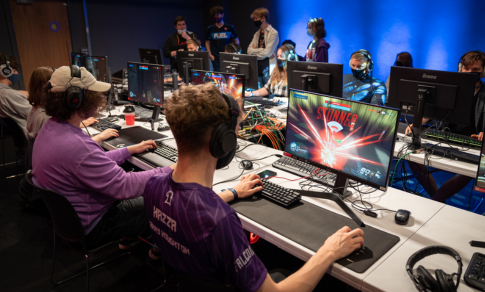 The British Esports Federation has revealed plans for significant connectivity enhancements at its National Esports Performance Campus in Sunderland. This upgrade is part of the UK government's Open Networks Ecosystem Competition and will result in improved 4G and 5G connectivity at both the Stadium of Light and the National Esports Performance Campus.
 
A substantial grant of over £5.7 million has been earmarked for these venues as part of the nationwide Open Networks Ecosystem Competition, which aims to promote telecommunications innovation across the UK. The specific initiative, called the Sunderland Open Network EcosysTem (SONET), is led by the Sunderland City Council and various partners, one of 19 such projects selected.
 
The primary benefit of these upgrades for esports players and fans will be significantly enhanced speed and stability of mobile internet access at the Esports Performance Campus. This campus encompasses an esports competition arena, gaming accommodations for up to 25 individuals, classrooms, practice spaces, and other amenities dedicated to esports and gaming.
 
The project aims to provide visitors to the Stadium of Light and the Campus with interactive, digitally-enabled facilities and services, including smart venue navigation. These capabilities could potentially enhance the interactivity and performance of esports tournaments hosted at the Campus, as well as offer faster web browsing experiences under heavy usage.
 
Chester King, CEO of British Esports, expressed his pride in securing the SONET 5G bid for Sunderland. He emphasized the potential for the esports arena, set to open in early 2024, to become a hub for cutting-edge technology and a nurturing environment for growth, engagement, and innovation in the esports and sports experiences realm.