Abios expands esports data partnership with Nigerian betting brand Oyawin
Posted : 26 September 2023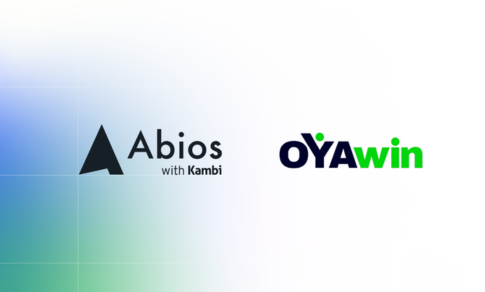 Esports solutions provider Abios has expanded its partnership portfolio with a new agreement with the Nigerian sports betting brand, Oyawin.

Under this deal, Abios will furnish the Nigerian bookmaker with odds and statistical data for esports matches and tournaments. Oyawin, a recently launched mobile-first sportsbook, is the brainchild of 1337Pro, an esports betting and media company. Abios is already providing data and statistical solutions to 1337Pro for various esports titles.

For Oyawin, Abios will customize its solutions primarily for tier-one esports titles like CS:GO (soon to be Counter-Strike 2), League of Legends, and VALORANT. Through Abios' solutions, Oyawin will be able to offer content such as player props, data visualizations, and embedded streams.

The agreement also encompasses the use of Abios' eSoccer solution, which, in partnership with BETER, offers 24/7 football-focused betting content.

Abios continues to expand its list of esports betting partners, having recently joined forces with Czechian sportsbook Tipsport, UK esports bookmaker Dragoni, and esports odds comparison site Buffed.bet, all in the same year. Earlier this year, the company also obtained a Swedish permit for its esports solutions.

Oskar Bonnevier Fröberg, CEO and Founder of Abios, expressed, "To support the growth of esports in Nigeria, we're delighted to supply Oyawin with our esports odds, statistics, and data visualizations. It allows Nigerian bettors to discover and get access to engaging content for the largest tournaments in esports."

Abios is a part of the Kambi Group, one of the largest B2B providers of sports betting services, having been acquired in a deal worth up to £22 million in August 2021.