Steve Bunce advocates for Tyson Fury vs. Oleksandr Usyk in 2024 to clarify the "confusing" heavyweight division
Posted : 28 September 2023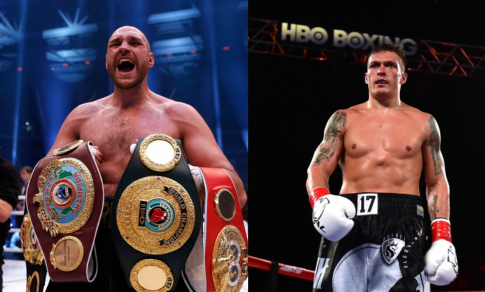 TNT Sports boxing expert Steve Bunce emphasizes the necessity of a Tyson Fury vs. Oleksandr Usyk clash in 2024 to bring clarity to the muddled heavyweight division. 

Bunce expresses frustration over the repeated failure to materialize high-profile fights within the division involving stars like Tyson Fury, Anthony Joshua, Oleksandr Usyk, and Deontay Wilder. 

He points out the missed opportunities for significant bouts, such as a potential all-British match between Joshua and Fury, emphasizing the urgency to see these long-awaited contests happen. 

Despite the challenges, Bunce remains optimistic that these marquee fights will eventually come to fruition and places the Fury-Usyk bout on his boxing wish list for 2024. 

He also sees potential for British boxer Daniel Dubois to have significant matches, including a rematch with Usyk, underlining the desire of British fans for these compelling encounters.