Oleksandr Usyk v Daniel Dubois: Oleksandr Usyk's fights provide temporary escape and joy for Ukrainians
Posted : 25 August 2023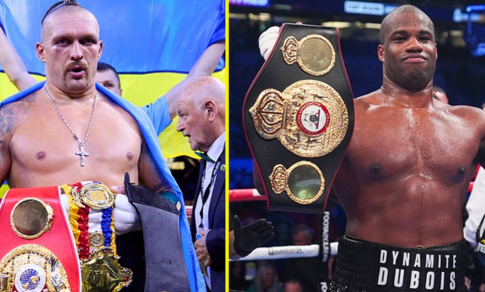 Oleksandr Usyk's fights hold great significance for his fellow Ukrainians, who are enduring the turmoil of war caused by the Russian invasion. For them, his matches provide a temporary escape and moments of joy amidst the devastation and grief they face. Usyk's promoter, Alexander Krassyuk, recalls how soldiers on the frontline watched his fights, finding solace and distraction amid the chaos.
 
After becoming heavyweight champion by defeating Anthony Joshua, Usyk also played a significant role in defending his country. He participated in efforts to protect Ukraine, patrolling streets and guarding against Russian forces. Despite these challenges, he continued to focus on his boxing career.
 
Now, at 36 years old, Usyk is set to face British boxer Daniel Dubois in a heavyweight match in Poland. This fight carries special significance as it falls near Ukraine's independence day and comes after a year and a half since Russia's invasion. The event is not just about boxing; it's a representation of Ukraine's resilience and unity, with Ukrainians participating as fighters, actors, singers, and storytellers, all coming together to share their experiences and love for their country.