Nigeria's Oborududu in Olympics qualifications mood
Posted : 21 September 2023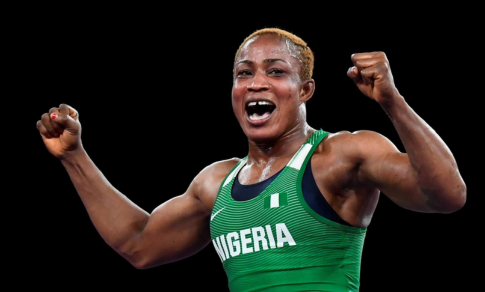 As Nigeria continues to enjoy good run in Belgrade, Serbia in the 2023 Pre Olympic Qualifiers, Blessing Oborududu, a two-time Commonwealth champion and Olympic silver medallist, is poised to secure her spot in the upcoming Games.

Oborodudu's journey kicked off with a resounding victory, where she triumphed 9-7 against Brazil's and World No.4, Guilla Olivera, executing a powerful slam that resonated through the wrestling world.

Meanwhile, her compatriot, Odunayo Adekuoroye, battled her way to the quarter-finals but faced a tough challenge in former world No.1 Sarita Mor of India, losing 6-4. 

However, the resilient Adekuoroye remains undeterred, with her sight set on a bronze medal opportunity. Her repêchage bout promises to be a fiery showdown as she strives to secure a spot at the Paris Olympics.

Not all of Nigeria's wrestling stars found success on this intense day of competition. Mercy Genesis fell short against Romania's Emilia Grigore in the women's 50kg category, losing 8-4. Hannah Reuben, the African Championships silver medallist, faced a formidable opponent in Tatiana Renteria of Colombia and succumbed with a score of 6-2 in the women's 76kg division.

However, the action is far from over as the wrestling spectacle continues. Esther Kolawale, a 21-year-old Commonwealth Games bronze medallist, is set to compete at 62kg, while African champion Christiana Ogunsoya will bring her skills to the 53kg category. 

As the competition unfolds, these Nigerian athletes embody the spirit of resilience, determination, and the pursuit of Olympic dreams, making every match a captivating chapter in their journey to Paris 2024.