Nigerian wrestlers arrived Serbia ahead of World Wrestling Championships
Posted : 17 September 2023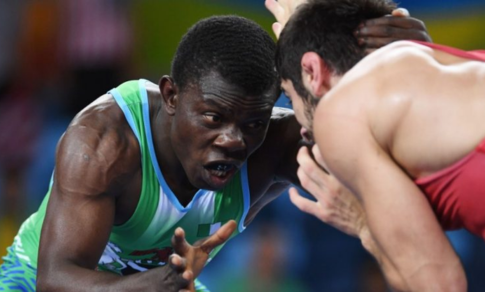 A 11-man Nigerian contingents to the World Wrestling Championships have landed in Belgrade, Serbia to participate in the first Olympic qualifier. 

The contingent of 6 wrestlers, 2 coaches, 1 medical personnel and 2 officials departed the Nnamdi Azikiwe International Airport, Abuja, on Saturday night aboard a Turkish Airline flight and arrived Serbia on Sunday morning.

The tournament will run from September 16 to 22, 2023.

Receiving the team in Belgrade, President of the Wrestling Federation Dr. Daniel Igali who had left the country a day earlier noted that the Nigerian contingent is expected to quickly find their rhythm and settle in, ready to take on the challenges that lay ahead.

Dr. Igali says that with the exceptional talent and unwavering determination of the wrestlers, he hopes they would be able to secure multiple podium finishes.

The NWF president believes they would overcome the physical challenges and fatigue of jetlag in order to prove that their determination will know no boundaries.

The world champion expresses his appreciation to the Nigeria Olympic Committee, the Federal Ministry of Sports and the Bayelsa State Government for playing various roles to ensure team Nigeria participate in the first Olympic qualifier.

Champion Igali also extents his gratitude to Nigeria Customs Service Comptroller General, Adewale Adeniyi who is a board member of the Wrestling Federation for his generous send forth of the wreslting Contingents which added as extra motivation for the athletes to excel in Belgrade. 

Expressing confidence ahead of their various matches, captain of team Nigeria Blessing Oborududu hints of good outlines the team's ambition to excel in multiple categories, including reaching finals and vying for medals. 

The silver Olympic medallist expressed optimism about the team's performance, noting that their focus extends beyond Wrestling as it encompasses a broad range of disciplines.

A first time participant, Hannah Reuben expresses her excitement to make her debut in the prestigious global competition, adding that she is in Belgrade to make Nigerians proud. 

Meanwhile, Mercy genesis 50kg and Odunayo Adekuoroye 57kg and Hannah Reuben 76kg will compete on the 19th and 20th while Blessing Oborududu 68kg, Esther Kolawale 62kg and Ogunsanya Christiana Tolulope 53kg will wrestle 20th and 21st.