Katie Taylor prepares for redemption in rematch against Chantelle Cameron
Posted : 26 September 2023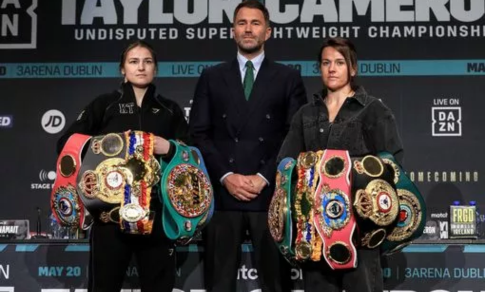 Katie Taylor is gearing up for a rematch against Chantelle Cameron on November 25th in Dublin, following her first defeat as a professional boxer to Cameron in May. Taylor acknowledges the importance of this fight, describing it as a "must-win" opportunity to rectify her previous loss. She believes that resilience is ingrained in her DNA and is determined to come back stronger.

Taylor's loss to Cameron in May was also her first time fighting at home as a pro, marking the end of an eight-year shadow ban on major boxing events in Ireland after a tragic shooting incident at a weigh-in in 2016. This rematch carries significant personal and professional importance for Taylor.

Chantelle Cameron, the defending champion, expressed her intent to be more aggressive in the rematch, acknowledging that she showed too much respect in their first encounter. She recognizes the magnitude of beating Katie Taylor, considering her a great fighter.

Taylor, despite being the underdog for the first time in her professional career, remains focused on the fight's outcome rather than her status. She believes she can rectify her previous performance and is excited about the opportunity to do so.

The upcoming rematch between Katie Taylor and Chantelle Cameron promises to be a compelling showdown, with both fighters highly motivated to secure victory.