Chris Eubank Jr. excels in rematch against Liam Smith, overcoming doubts
Posted : 03 September 2023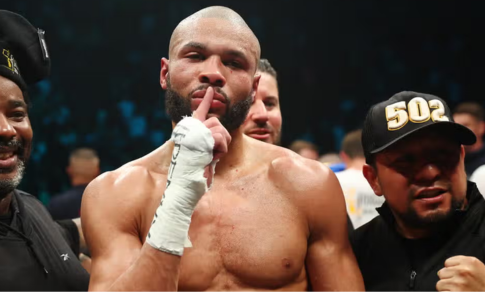 In the rematch against Liam Smith, Chris Eubank Jr. defied expectations and delivered what many consider to be the best performance of his career. Previously, doubts had surfaced regarding his desire and ability to compete at a high level. These concerns stemmed from his initial fight against Smith, which he lost. However, Eubank's comeback in the rematch silenced his critics.
 
This victory was particularly significant because Eubank was viewed as the underdog due to his previous loss to Smith. Despite Smith's skills, Eubank had faced more accomplished opponents, making him the favorite in their initial bout. However, this win, given the uncertainty surrounding Eubank's career, stands out as one of his most meaningful.
 
Eubank's resilience and unwavering self-belief were on full display during the comeback. Despite being behind in public perception, he delivered a performance that showcased his true heart and determination. This display of mental strength, combined with his boxing skills, was truly impressive.
 
The rematch's outcome was more in line with what many had expected from their initial encounter. Eubank appeared focused, physically prepared, and determined throughout the fight. His disciplined game plan, which involved controlling Smith with the jab and varying his attacks, proved highly effective.
 
Notably, Eubank's association with Brian 'BoMac' McIntyre played a pivotal role in his success. McIntyre's influence was evident in the discipline Eubank displayed in executing the game plan. Eubank consistently used the jab to control the fight and create opportunities.
 
In the fourth round, Eubank's uppercut had a devastating impact, leading to Smith's knockdown. For the first time in their bouts, the size difference became evident, with Smith struggling against the larger Eubank. Smith was unable to mount a meaningful offense, and Eubank maintained his mental strength and game plan.
 
The deserved stoppage illustrated Eubank's dominance in the latter part of the fight, turning it into target practice. This victory showcased Eubank's resurgence and determination to succeed at the highest level of boxing.