Chris Eubank Jr. activates rematch clause for fair fight against Smith
Posted : 01 September 2023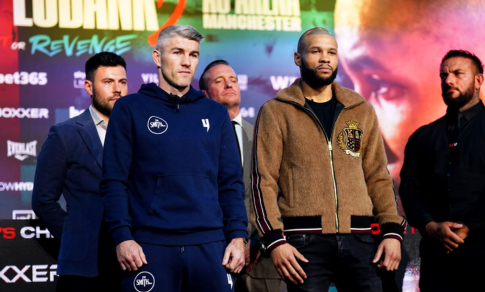 After being stopped by Liam Smith, Chris Eubank Jr wasted no time in activating his rematch clause. This decision came immediately after he had been knocked down twice, an unprecedented experience in his career. Eubank acknowledged that the fight was effectively over, but he wanted to make a statement.

He approached Smith to look him in the eye and convey his determination to have a rematch. Eubank wanted Smith to understand that he hadn't been beaten fair and square, and he was coming for a rematch.
 
However, this move caused a brief moment of panic in Smith's corner, prompting his coach Joe McNally to intervene. McNally put his arms around Eubank, assured him that the fight was indeed over, and guided him back to his team.

The entire week leading up to the fight had been emotionally charged, marked by contentious press conferences with homophobic taunts and taunts related to social class. Eubank had also faced a hostile reception from the crowd when he entered the ring.
 
Reflecting on the fight, Eubank admitted that he had made a mistake, which allowed Smith to capitalize and win. He expressed the need for perfection in the upcoming rematch. Despite his defeat in the first fight, Eubank now finds himself as the underdog for the rematch. The Manchester Arena will once again host the event, and Smith is filled with even more confidence, having delivered on his promises in the first bout.
 
Boxer promoter Ben Shalom considers Smith the "slight favorite" but warns that Eubank, driven by desperation, should not be underestimated. The rematch promises to be a much more significant and high-stakes encounter.