USA basketball's transformation from Barcelona Olympics to Mundobasket raises performance questions
Posted : 19 August 2023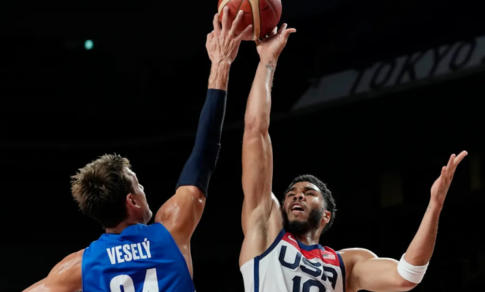 The journey of Team USA basketball has evolved significantly from the iconic "Dream Team" that captured the world's attention in the 1992 Barcelona Olympics. The current team, however, faces a different reality as it heads into the upcoming Mundobasket. The stark contrast between the two eras raises questions about the team's performance and prospects.
 
In the early '90s, the idea of assembling a team of NBA stars for the Olympics was merely a dream. The iconic "Dream Team" was a groundbreaking moment that reshaped international basketball. Fast forward to the present, and the current Team USA is a blend of youth and inexperience, a departure from the star-studded lineups of the past.
 
The legacy of the "Dream Team" casts a shadow over subsequent American squads, reminding them of the remarkable standard they are measured against. The weight of this legacy is palpable, and over 30 years later, the term "Dream Team" may no longer be applicable to the evolving landscape of international basketball.
 
The composition of the present Team USA reflects strategic considerations. The demanding schedule, with both the World Cup and Olympics in quick succession, has led to a shift away from relying solely on NBA stars. The league itself is undergoing a generational shift, influencing the makeup of the national team.
 
After a disappointing seventh-place finish in 2019, the U.S. acknowledged the changing landscape of global basketball. The era of relying solely on star power is over. With this realization, Team USA opted for a younger roster of players who genuinely embrace the opportunity to represent their nation. This team features players with no player over 28 years old, and only a few have experienced NBA All-Star recognition.
 
While lacking the star power of previous iterations, this young team shows promise in training games. Guided by Grant Hill as manager and Steve Kerr as coach, they bring a fresh perspective to leadership. The team's strategy prioritizes strong defenders and quick ball movement, recognizing the shifting dynamics in international play.
 
Players like Anthony Edwards and Brandon Ingram are expected to contribute heavily in terms of scoring. As the Olympics remain a priority for the United States, next year's team will feature a mix of current and emerging talent. Steve Kerr acknowledges the challenges ahead but emphasizes the enduring expectation for American teams to excel on the global stage, harkening back to the aspirations set in motion during the "Dream Team" era.