Team USA faces diverse roster, favored for gold medals, with Anthony Edwards key
Posted : 24 August 2023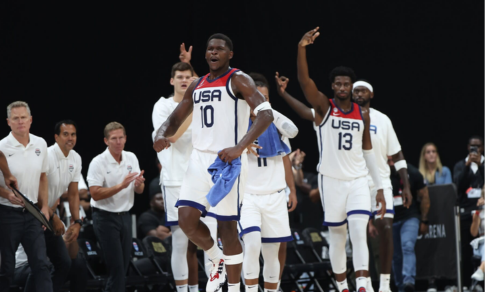 Heading into the World Championships, Team USA possesses a slightly different roster than usual, with several star players opting out. Despite this, the team remains strong and is favored for a gold medal. Anthony Edwards has emerged as a standout player, proving himself as a dominant offensive force and a key component of the team's success.
 
In the preseason, Edwards showcased his skills, contributing significantly to his team's victories. He posted impressive point totals, including 15 points against Puerto Rico, Slovenia, and Spain, 21 points against Greece, and a remarkable 34 points in 34 minutes against Germany. Edwards exudes confidence and dynamism on the court, cementing himself as a vital asset.
 
Coach Steve Kerr affirmed Edwards' importance, stating that he believes he is the best player on the court each night. Austin Reeves also highlighted Edwards' impact, citing his abilities as instrumental in comebacks. Edwards' remarkable journey, coming from a challenging childhood, to becoming an NBA star, and now excelling in international competition, has garnered praise from basketball legends like Kevin Garnett and Kendrick Perkins. Perkins even suggested that Edwards could be the "face of the NBA."
 
Erik Spoelstra, Miami's assistant coach, compared Edwards to Dwyane Wade, noting his similar movement, competitiveness, and ability to captivate the crowd. Edwards' contributions have solidified his role as a key player for Team USA, with his energy and scoring prowess making a significant difference.
 
The Team USA roster includes Paolo Banchero, Mikal Bridges, Jaylen Brunson, Anthony Edwards, Tyrese Haliburton, Josh Hart, Brandon Ingram, Jaren Jackson Jr., Cam Johnson, Walker Kessler, Bobby Portis, and Austin Reeves.