Svetislav Pesic, 74, aims to make history as oldest winning coach at FIBA World Cup 2023
Posted : 08 September 2023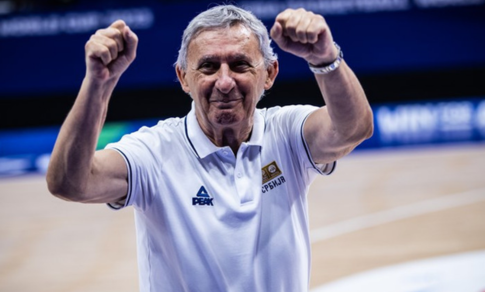 Svetislav Pesic, the 74-year-old Serbian head coach, is on the brink of making history at the FIBA Basketball World Cup 2023. If Serbia wins the championship on September 10, Pesic would become the oldest winning coach in World Cup history, surpassing the previous record held by Mike Krzyzewski, who was 67 when he guided the United States to victory in 2014. Notably, Pesic would also tie with Krzyzewski for having coached two World Cup-winning teams.

Pesic's coaching career has been marked by success, including European championships at the cadet and junior levels in 1985 and 1986 and a victory at the FIBA U19 Basketball World Cup in 1987. He is the only coach to have led two different countries to FIBA EuroBasket championships, achieving this feat with Germany in 1993 and Yugoslavia in 2001. Furthermore, Pesic guided Yugoslavia to their last World Cup title in 2002.

Despite his age, Pesic's presence at the World Cup is impressive, and he continues to command respect from his coaching peers and players. Argentina's Sergio Hernandez, who led his team to a second-place finish at the 2019 World Cup, commended Pesic for his incredible job and emphasized the importance of competitiveness and discipline in coaching. Italy's assistant coach Carlo Recalcati, who himself coached the Italian national team, noted that when watching Pesic's team play, it's evident that it's his team.

In Manila, Serbia has been performing impressively under Pesic's guidance, with a highly disciplined defense and efficient offense. The team's motto, "All for one and one for all," reflects their unity and determination. Pesic's coaching style, marked by strong defense, focus, and good shot selection, has earned him a reputation as one of the best coaches in FIBA history, according to Hernandez.