Stephen Curry believes he is the best point guard in basketball history
Posted : 22 August 2023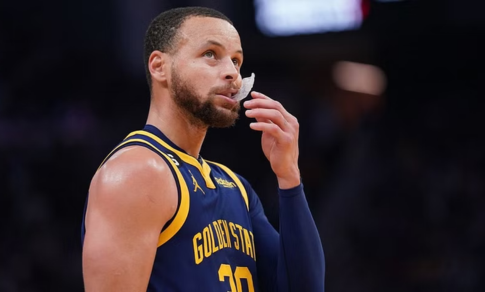 Golden State Warriors' star Stephen Curry has expressed his belief that he holds the top position as the best point guard in basketball history. When asked if he considered himself the best player ever in his position during an interview, Curry confidently answered in the affirmative.

He mentioned that only he and Magic Johnson belong to this discussion, acknowledging the incredible resume of Johnson and his own surprise at being part of such a conversation. Curry emphasized the enjoyment of debating this topic and mentioned that if he had to choose a player for his team, he would pick himself.
 
While Curry's opinion places him at the pinnacle, there is some dissent among basketball enthusiasts. Magic Johnson, a legendary player for the Los Angeles Lakers, retired after winning five NBA championships, securing three MVP titles, and earning 12 All-Star appearances. His unique height of 2.06 meters also set him apart as a distinct point guard. Johnson notably stepped up in the absence of Kareem Abdul-Jabbar during the 1980 Finals against the Philadelphia Sixers, leading the Lakers to a championship victory. He is highly regarded in rankings of the greatest NBA players ever, ranking fourth in ESPN's list for the league's 75th anniversary.
 
However, there's no doubt that Curry has a strong case for consideration. The 35-year-old guard has led the Golden State Warriors to four championships, earned two MVP titles, and participated in nine All-Star games. Over the course of his career, Curry has averaged 22.5 points, showcased impressive three-point shooting at 40.5 percent, and contributed significantly in assists and rebounds.
 
Curry's impact on the game extends beyond statistics. He broke Ray Allen's record for the most three-pointers in the league in 2021 and has consistently extended his lead in this area. His influence on the rise of three-point shooting in recent years is undeniable. While the league might have embraced this trend to some extent even without Curry, his remarkable performance undoubtedly accelerated the shift and reshaped the perception that a strategy centered around multiple three-point shots can lead to victory.