Neftchi dominate FIBA 3x3 Women's Series Baku Stop 2023
Posted : 23 August 2023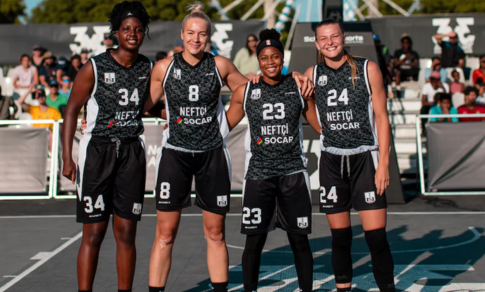 Neftchi stands as the favored team in the FIBA 3x3 Women's Series Baku Stop 2023 on August 22-23 after their recent win in Melilla, backed by strong home support. Their successful season includes a historic victory over strong teams like USA, China, and Spain. The team's core four players, Alexandra Mollenhauer, Dina Ulyanova, Brianna Fraser, and Arica Carter, exhibit a cohesive blend of offensive prowess and defensive resilience.
 
China poses a formidable challenge with a younger lineup featuring Xinyan Hong, Ming Zheng, Dinyu, and debutant Mengjie Wu. Their previous wins and solid team composition make them strong contenders. The French team, led by Coline Franchelin, Noemie Brochant, and Jodie Cornelie, with Anna Ndjock adding to their firepower, also promises an exciting performance.
 
Germany's Sonja Greinacher and new addition Theresa Simon aim to improve their season performance. Lithuania, while missing Special K, remains competitive with their shooting ability. Poland is known for tenacious defense and efficient offense, while Düsseldorf ZOOS led by Aoi Katsura seeks to break through for a coveted win.
 
The consistent Sc. Yuanda is expected to contend, having come close to victory before. The Baku stop holds the potential to reshape the standings for many teams, adding an element of uncertainty to the competition's outcome.