NBBF/Zenith Bank Women's Basketball League: Bayelsa Blue Whales target impressive outing, says coach
Posted : 20 September 2023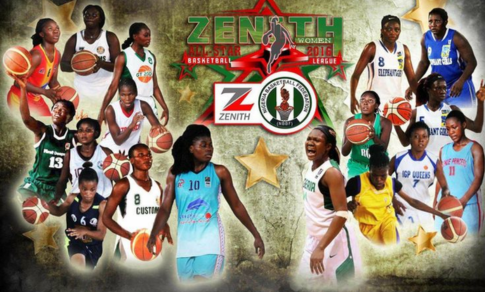 Ahead of the second stanza of the 2023 NBBF/Zenith Bank Women's Basketball League,  Bayelsa Blue Whales coach Tony Nelson has hinted of a good outing after his side put up a giant killer performance in Akure. 

The Yenagoa-based side were tagged giant killers in Akure due to their fearless offensive and defensive drive which saw them beat household names like MFM Basketball team. 

Speaking ahead of their next match, Coach Tony Nelson noted that his girls would continue to show what they are made of without fear of the so-called big teams.

Tony Nelson added that the reason for their impressive display was because of his players' attitude towards basketball and quick recovery behind-the-scenes content.

Despite the high pressing approach in Akure, Tony Nelson said the girls still have room for improvement, as he ascertains high level assessments from the technical crew in training.

However, Nelson laments the team's lack of adequate sponsorship, stressing that the team doesn't have camping base. 

He further highlighted numerous challenges the girls face such as lack of medical personnel in the team among others.

Nelson while thanking the Bayelsa State Government for being supportive since the team was establishment called for more aid to enable them meet some of their demands. 

The Atlantic Conference - Phase Two will dunk off in Oct. 2 and end on Oct. 8 at the Indoor Sports Hall Stephen Keshi Stadium, Asaba, Delta State.