NBA team files unprecedented lawsuit over alleged espionage, threatening league's reputation
Posted : 08 September 2023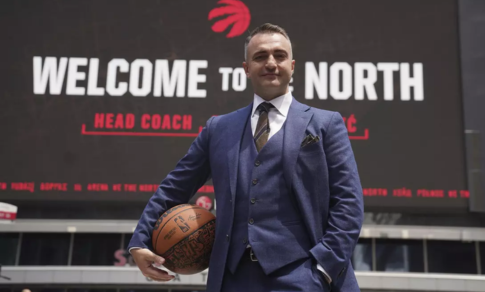 In a shocking turn of events, one NBA team is taking another team and its coach to civil court for allegedly stealing scouting secrets, resulting from a "mole" and the theft of 3,000 files from its offices. The New York Knicks have filed a lawsuit against the Toronto Raptors, their new coach Darko Rajkovic, and others involved, including Ikechukwu Azutam, a former member of the Knicks' video and analytical team. The lawsuit alleges misuse of trade secrets and illegal taking of documents.
 
According to the Knicks, Azutam, who had been with the team since October 2020, informed them of an offer from the Raptors and began providing extensive scouting reports and access to private software before leaving. The Knicks claim that Azutam transferred proprietary information from his Knicks email account to his personal Gmail account, which he then shared with the Raptors. In total, over 3,000 files, including videos and data, were allegedly given to the Raptors, violating the confidentiality clause of Azutam's employment contract.
 
The Knicks assert that Raptors staff accessed the stolen files more than 2,000 times, with emails allegedly sent in response to direct requests from the Raptors. The lawsuit portrays Rajkovic as taking advantage of the Knicks' methods, suggesting he conspired to use Azutam to convey information that would help build the Raptors' coaching and video team.
 
The lawsuit is not only unusual for its subject matter but also because it challenges the NBA's constitution, which grants commissioner Adam Silver exclusive jurisdiction over disputes. However, such a lawsuit in federal court could lead to public disclosure of sensitive documents, potentially embarrassing the league. It remains to be seen how the NBA will handle this unprecedented situation, given its commitment to resolving disputes internally.