Luigi Datome prepares for farewell: Italian Basketball Legend's last dance at FIBA World Cup 2023
Posted : 07 September 2023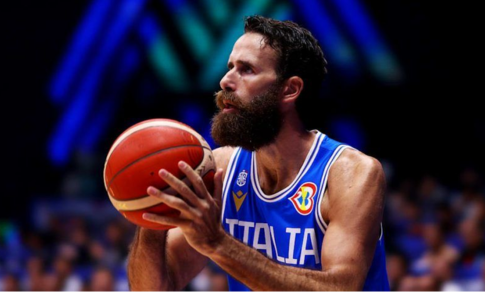 Italy's basketball legend Luigi Datome is set to retire after the FIBA Basketball World Cup 2023, and his last game with the Italian national team is just around the corner. The 35-year-old veteran has been representing Italy for two decades, starting in 2003 at the FIBA U16 European Championship. Throughout his career, he has participated in various European Championships, EuroBaskets, Olympic Qualifying Tournaments, and World Cups, amassing a total of 200 games for the Azzurri.

Despite the impending end of his illustrious career, Datome remains focused on the team's performance rather than personal accolades. He downplayed the significance of his last game, emphasizing the importance of finishing on a positive note and showing their best face as a team. Datome's dedication and humility have been hallmarks of his career.

During the World Cup, Datome has demonstrated that he can still contribute significantly to his team's success. He averaged 8.7 points per game and played a pivotal role in Italy's remarkable comeback against Serbia, helping them reach the Quarter-Finals for the first time in 25 years.

Italy's head coach, Gianmarco Pozzecco, acknowledged Datome's uniqueness and the challenge of describing what makes him special. He stressed that Datome's final game will be a fitting farewell for a player of his caliber and character. The team is determined to finish strong in honor of their captain.

Looking ahead, Datome expressed confidence in the future of Italian basketball, highlighting the potential of the younger generation to step up and carry the torch. While he prepares for his last dance with the national team, Datome believes that Italy's basketball legacy will continue to thrive.

Luigi Datome's farewell game will take place when Italy faces the loser between Slovenia and Lithuania for seventh place, and it will mark the end of an extraordinary international basketball career.