LeBron James mobilizes NBA Avengers for Paris Olympics redemption
Posted : 16 September 2023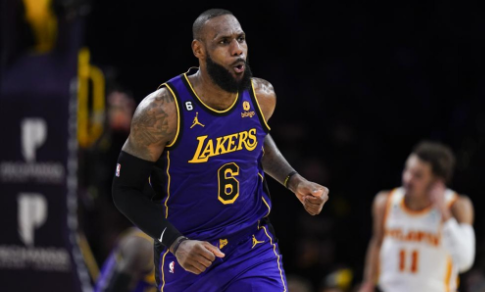 LeBron James is rallying a team of aging NBA stars for the Paris Olympics following the U.S. team's disappointing World Cup performance. The World Cup loss sparked a wave of excitement and anticipation, likening the potential team to Marvel's Avengers.

Historically, the U.S. hasn't prioritized the Basketball World Cup, but this time was different due to changing dynamics in the world of basketball. The discourse surrounding narrowing the global talent gap, exposure to international players in the NBA, and the struggles of top NBA coaches with star-studded teams contributed to the heightened interest.

LeBron James, a fervent supporter of Team USA, made calls to his friends, and they expressed their willingness to join the Olympic endeavor. The Olympics hold a special place in NBA players' hearts, akin to the playoffs, and the legacy of the Dream Team drives their desire to participate.

While it's early to confirm the Paris roster, players like LeBron James, Steph Curry, Kevin Durant, Jayson Tatum, Devin Booker, and Anthony Davis are strong contenders. Though many of them are in the twilight of their careers, they remain formidable.

The realization has dawned that the U.S. must send its best players to win international tournaments, and relying on young talents won't suffice. The World Cup defeat wasn't about arrogance but a recognition of the need for a stronger squad.

The Paris team carries a "last dance" sentiment, as these NBA stars have grown together and against each other throughout their careers. Their camaraderie gives them an edge over previous American teams, which often lacked cohesion.

The evolution of international basketball necessitates a well-constructed team with players who know each other and can function as a cohesive unit. This fantasy team, if realized, embodies these qualities and aims to make a mark in what could be the last big event for these veteran players, creating an unforgettable Olympic experience.