LeBron James and aging NBA stars consider Paris Olympics: The 'last dance' of an elite team
Posted : 19 September 2023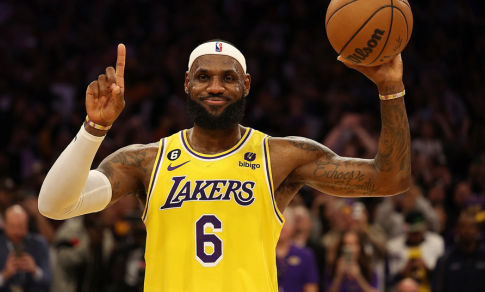 LeBron James and a group of aging NBA stars are considering representing the U.S. at the Paris Olympics following the national team's World Championship disappointment.
 
While the World Cup typically garners little attention from American fans, the recent loss in the semi-finals to Germany sparked a different reaction due to various factors.
 
These factors include increasing awareness of international players in the NBA, the underperformance of top coaches, and the desire to bridge the gap with the rest of the world.
 
LeBron James, a staunch supporter of Team USA, rallied his friends to commit to the Olympics. The Olympics hold a special place in the hearts of NBA players, akin to the playoffs, with the Dream Team legacy and the desire for every player to participate at least once.
 
This renewed enthusiasm ensures that top NBA talents like Kevin Durant, Jayson Tatum, Devin Booker, and Anthony Davis are considering Olympic participation, along with LeBron James and Steph Curry.
 
While the roster for Paris remains uncertain, it features several players aged 35 or older in the twilight of their careers.
 
However, as long as this Hall of Fame group remains healthy and motivated, the rest of the world faces a daunting challenge. The realization has dawned that winning international tournaments requires the U.S. to send its best players, and assembling a collection of stars is no longer sufficient.
 
The Paris team, dubbed "The Supreme Team," represents a "last dance" opportunity for LeBron, Curry, Durant, Green, Lillard, and possibly Kawhi Leonard and Kyrie Irving. These players share a unique bond forged over their careers, creating a sense of brotherhood that will benefit the team's cohesion.
 
In contrast to past American teams, which often comprised players who rarely played together, this squad will feature individuals who know each other well and can create a cohesive, winning force.
 
This dream team, if realized, will include players with multiple Olympic medals who see this as a final chance to achieve something significant together. Steph Curry, in particular, stands to experience his first Olympics at the age of 36.
 
The prospect of this formidable team signals a shift in American basketball strategy, recognizing that international competition requires more than just elite athleticism – it demands a well-constructed team built on respect and familiarity.