Lakers focus on supporting LeBron James for 21st season like newbie
Posted : 29 September 2023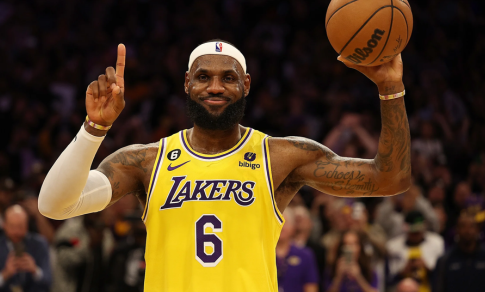 The Los Angeles Lakers are focused on enhancing their roster to support LeBron James as he enters his 21st NBA season rather than significantly reducing his minutes. Lakers coach Darvin Ham emphasized this during a news conference ahead of the team's upcoming training camp.

LeBron James, who will turn 39 in December, averaged 35.5 minutes per game in the previous season, a slight decrease from the 37.2 minutes he played in 2021-22. Although he remains statistically impactful, averaging 28.9 points on 50% shooting with 8.3 rebounds and 6.8 assists, injuries have plagued him lately. He missed 27 games due to a torn tendon in his right foot, marking a departure from his earlier years when he missed far fewer games.

Rob Pelinka, Lakers' VP of basketball operations and GM, praised LeBron's dedication and work ethic during the offseason. James demonstrated a rookie-like commitment by participating in 6 a.m. workouts and spending extensive time in the Lakers' facility, setting a strong example for his teammates.

Pelinka retained much of last season's core, securing contract extensions with key players like Anthony Davis, Austin Reaves, D'Angelo Russell, Rui Hachimura, and Jarred Vanderbilt. The team also added depth and youthful talent, including players like Gabe Vincent, Taurean Prince, Christian Wood, Jaxson Hayes, and Cam Reddish. Additionally, the Lakers signed rookies Jalen Hood-Schifino and Maxwell Lewis.

To support LeBron's goal of staying healthy throughout the season, the Lakers aim to utilize their improved depth, versatility, and shooting ability. They are focused on managing his workload effectively.

Coach Ham mentioned the importance of considering the NBA's new resting policy to ensure James remains healthy. He also emphasized that the team would carefully assess the schedule to find opportunities for James to rest strategically throughout the 82-game season.

Both Ham and Pelinka expressed support for eliminating back-to-back games in the NBA schedule, a change that could benefit not only James but all players. The Lakers face 15 sets of back-to-back games in the upcoming season, up from 12 in the previous season.

While LeBron James, Anthony Davis, and Austin Reaves are expected to be starters based on their previous success, D'Angelo Russell has been designated as the primary ball handler for the team, making a return after being benched during the Denver series. The Lakers have high expectations for Russell, who has shown intelligence and a strong commitment to his teammates and individual performance.