FIBA qualifier: Cameroon beats Guinea
Posted : 17 August 2023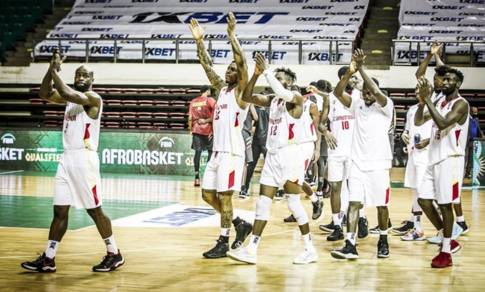 Cameroon's senior men's basketball team defeated Guinea 104-74 to open their campaign at the ongoing 2023 FIBA Olympic Pre-Qualifying tournament in Lagos.

The competition is the first round playoffs for a ticket to the basketball event of the Paris 2024 Olympic Games.

The match saw Cameroon and Guinea go neck and neck in the first quarter with both teams bringing their best to outplay each other, with scores ending 19-20 in favour of Guinea.

Cameroon took the game to another level in the second quarter, using quick ball rotation and ensured their three pointers did their job.

The eventual charge of Cameroon put more belief in the team as they took the second quarter 45-40 and never looked back, delivering well at the three points line.

They went on to record an emphatic victory that put them in a comfortable position going to the final group game match.

The head coach of Cameroon, Alfred Rolland, attributed the success of the team to hard work and better team chemistry.

He said his team was able to take the game beyond Guinea because they were more aggressive in the defense and made use of their height advantage and physical size over Guinea.

"We did well today, I give kudos to my team; this is what we trained hard for and I really appreciate my team's character and tactical discipline.

"We can build on this result and get good results in subsequent games to come," Rolland said.

Guinea's head coach, Zeijko Zecevic, heaped praises on Cameroon and admitted his team lost to a better team.

"We could have done better, it's a game that was beyond us. We give credit to Cameroon, they were the better side," Zecevic said.