D'Tigers lose second match in a row to Mali
Posted : 16 August 2023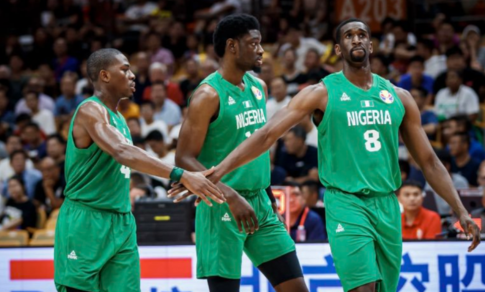 It is now officially confirmed that Nigeria will not be at the next Men's basketball event of the next 2024 Olympics in Paris as the country's representatives, toothless D'Tigers lost the second match against Mali at the ongoing FIBA Men's Pre-Olympics Qualifiers in Lagos.

Africa Sport Network (ASN) reports that Nigeria's male basketball team, D'Tigers failed to make the home advantage count as they lost two matches in a row in the FIBA Men's Pre-Olympics Qualifiers first to eternal rival Senegal and now to Mali in spite of being the highest ranked team for the Paris 2024 Olympics.

The FIBA Men's Pre-Olympics Qualifiers which has the prestigious Eko Hotels Convention ground, Victoria Island as venue is not a lucky ground for D'Tigers as they fell to Mali, 68 - 77.

D'Tigers have earlier been overpowered by Senegal on Monday by 87-93 at the same Eko convention center in Lagos.

D'Tigers had began the encounter on a strong note, but five-time Afrobasket champions Senegal were able to go on a late run to finish.

D'Tigers is now left with no point as Senegal and Mali have picked the valuable points to advance to the next stage from the Group A which is the semi-finals of the six-nations pre qualifying round to the Paris 2024 Olympics for Africa's sole ticket.

D'Tigers will now be repeating the 2008 Beijing failure, when the team also failed to qualify for the Olympics showpiece 

Senegal will battle Mali on Thursday to determine the winner in Group A to face the winner of Group B.

The team that will emerge champions at the pre-qualifying Olympic tournament will pick the sole ticket to the next 2024 Summer Olympics in Paris.