Dame time in Milwaukee: Damian Lillard joins Bucks in three-way trade
Posted : 27 September 2023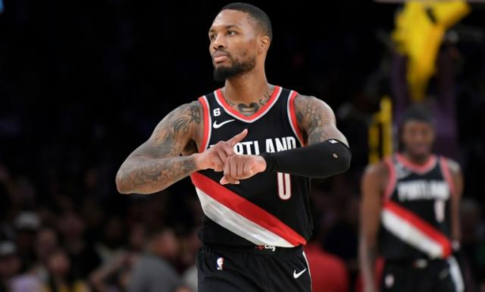 After numerous speculations, Damian Lillard, the star player for Portland, is set to join Milwaukee in a three-way trade that also involves Phoenix, according to ESPN senior reporter Adrian Wojnarowski.
 
Lillard, at 32, has been the undeniable star for Portland since 2012, but the summer saw persistent rumors of his departure, especially after another disappointing season where the team didn't even make the play-in tournament.
 
Lillard had publicly expressed his desire to part ways with the club where he became an icon, and recent reports suggested Miami was the likely destination. However, he ultimately chose to go elsewhere.
 
The trade involves not just Portland and Milwaukee but also Phoenix. In exchange, the Blazers will receive Jrue Holiday, DeAndre Ayton, Tomani Kamara, the Bucks' 2029 first-round pick, and the option to swap picks with Milwaukee in 2028 and 2030. The Suns will acquire Yusuf Nurkic, Grayson Allen, Nasir Little, and Keon Johnson as part of the deal.
 
Lillard had an outstanding season, averaging 32.2 points and 7.3 assists, delivering memorable performances, including a 60-point game against Utah in January. He also won the three-point contest during the All-Star weekend and set a career-high with 71 points against Houston in a Blazers' 131-114 victory in late February.
 
This news came as a surprise to the Miami Heat, who had been confident about acquiring Lillard. It's worth noting that in a previous interview, Lillard expressed his desire to collaborate with Giannis Antetokounmpo, citing Giannis's dominance and ability to score near the rim as a factor that would complement his own skills.