Canada's Basketball Resurgence: Emerging as a World Cup contender
Posted : 06 September 2023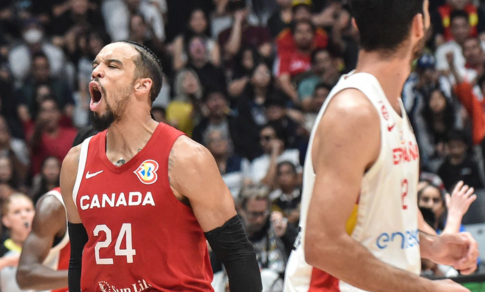 Canada has emerged as a basketball powerhouse on the international stage, surprising many with their strong performance at the World Cup. Despite the absence of stars like Jamal Murray and Andrew Wiggins, the Canadian team, led by Jordy Fernandes, has lived up to the pre-tournament hype. They are now eagerly awaiting a showdown with Luka Doncic and Slovenia in the quarterfinals.

Historically, Canada was not regarded as a top basketball nation in the Americas. However, their recent resurgence has been remarkable. They managed to assemble a formidable roster for the World Cup, featuring seven NBA players, even though some notable names like Jamal Murray, Andrew Wiggins, Shaedon Sharpe, and Benedict Mathurin were unavailable.

This resurgence in Canadian basketball can be attributed to the emergence of talented players and a renewed focus on the sport. Colleges have become breeding grounds for future top talents, with many young players meeting or exceeding expectations.

The Canadian team boasts a mix of experienced players like Kelly Olynyk and Dwight Powell, along with a group of talented young stars, all under the age of 27. This blend of youth and experience positions Canada as a strong contender for medals in future tournaments.

Key players for Canada include Dillon Brooks, known for his fearless defense against NBA greats like LeBron James, as well as Shai Gilgeous-Alexander, Luganz Dort, and RJ Barrett, all of whom have showcased their talent on the international stage.

Gilgeous-Alexander, in particular, has been a standout performer, earning consideration for the tournament's MVP. His leadership and contributions, alongside Brooks, were instrumental in Canada's comeback victory against Spain.

Canada's basketball resurgence is a stark contrast to the years of decline following the era of Canadian basketball legend Steve Nash. The current generation of players is not only talented but also dedicated, as evidenced by their commitment to the national team and their relentless effort on the court.

Canada's return to the Olympic stage after two decades is a testament to the hard work and determination of this new generation. With a deep roster and a strong commitment to success, Canada's basketball future looks bright, and they have a chance to make a statement in the quarterfinals against Slovenia at the World Cup.