Antwerp TOPdesk emerges new champion at Lausanne Masters
Posted : 21 August 2023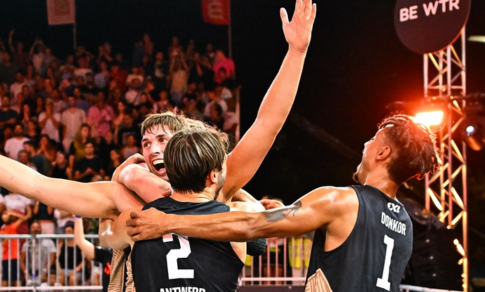 The FIBA 3x3 World Tour 2023 crowned a new champion at the Lausanne Masters on August 18-19. Antwerp TOPdesk, despite initial doubts following Thibaut Vervoort's departure, made a statement with a strong performance, including two titles and a final appearance at the Utsunomiya Opener.

Their journey in Lausanne was rocky at first, narrowly defeating Dusseldorf LFDY before losing to hosts Lausanne. However, they rallied during the knockout stages, led by Jonas Foerts, who delivered a Tissot Buzzer Beater to triumph over Liman Huishan NE in the quarter-finals.
 
Antwerp's momentum continued as they shut down Miami, led by Jimmer Fredette, to reach the final. In the tense championship match, they exacted revenge against Lausanne, silencing the home crowd. Jonas Foerts, a standout player for Antwerp, was named the MVP after an outstanding performance, tallying 43 points and earning the highest player value.
 
Hometown favorites Lausanne, known for their energetic fans, reached the final for the second consecutive year at their home event. Carlos Martinez played a key role for Lausanne, amassing 33 points, but their consistent home success hasn't always translated abroad.
 
The dominant Ub Huishan NE's historic run, winning 31 of 32 World Tour games, was finally halted in the quarter-finals by Jimmer Fredette's standout performance. Miami, after proving Ub's beatability, fell short against Antwerp in the semi-finals, still seeking their first title despite their promising entry into the 3x3 scene.
 
Vadim 'Miller' Poddubchenko from Ukraine claimed the Meanquest Dunk Contest, showcasing his exceptional dunking skills. Lausanne once again hosted an electrifying event, with passionate fans elevating the players' performances. The Lausanne Masters continues to hold a special place on the World Tour calendar, with its vibrant atmosphere and enthusiastic supporters creating memorable moments.